Experienced Aged Care Flooring Providers
At Project Floors we have the experience of working with educational institutions creating beautiful spaces for students and staff.
Aged Care facilities are busy and challenging environments, and the required performance of flooring can depend upon the function of the space, activity levels and foot traffic. Aesthetics, sustainable slip resistance and ease of maintenance are key requirements of most facilities.
Our team has the experience and knowledge to understand your project, and provide you advice on how to get the most out of your space while meeting your design aesthetic. We save you time and money, while maintaining quality. Contact our team today.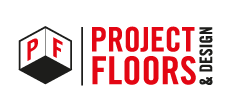 Experienced Aged Care Flooring Supply and Install
Dedicated Commercial flooring specialists with understanding of specification, budgets and timelines. Please feel free to view our Commercial Gallery.

Contact our Team
We understand the current situation has presented challenges to almost everyone in the country, and we are making ongoing changes to the way we operate so we can continue to support you during this difficult time. Our team have been kept informed on the best hygiene practices and we are enforcing strict social distancing protocols company wide.
Please be assured our team remain committed to providing you with great service, flexibility and most importantly our support. We are fortunate to be in a good stock position, so please do not hesitate to contact our sales or customer service team.
Of course if you need to chat about a project or any of our products, our website and service team are here to help.