Tactile Ground Surface Indicators
We can help you to make your homes and work places safer to walk on. We do so by providing anti-slip flooring to you in the form of a Tactile.  We take safety products with great seriousness and extreme caution because these involve safety of people.
Our attitude reflects in tactile indicator, a safety product. Each tactile indicator is a blend of cork and rubber, or a suitable making material. This creates a great slip resistance in each of tactile.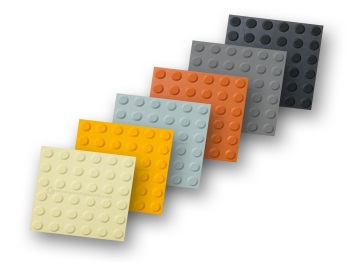 FEATURES
Our tactile indicators are a practical solution to make pathways safer for people to tread over, because of their distinct colour and making, people can easily see them. They can even feel these through their shoes as well, if these evade their eyes. These are available in a range of colours.
These colours also appeal to your aesthetic sense. These qualities make these appropriate for people with impaired vision. By affixing of these indicators on your property, you can get rid of your worries that people or your workforce might be injured while walking. You can start using them instantly by peeling and gluing them onto the surface.
Usage of recycled material up to 70%
Equally suitable for indoor and outdoor usage
Meet various Australian accreditations
Can withstand harshness of Australian weather
Mere peeling can make these stick in most situations
Available in three sizes
Six choices in the colour range
Easy on the budget
Superior slip and wear resistance
Durable
Silent underfoot
Can adopt to contours of a surface
Straight edges
SHAPES AND SIZES
Project Floors Tactiles are produced as squares, making them modular and able to be combined in endless configurations. The sizes are:
Available in sizes of 200 x 200, 300 x 300 and 600 x 600 mm
Round studies pattern being a sign of hazard
Ridge pattern pointing to the direction of travel

CSIRO TESTED
The Project Floors Tactile has a slip rating of R11 which is well beyond the Australia Standards code for indoor/outdoor use.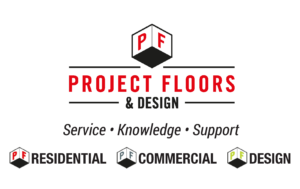 Contact our Commercial Project Team
We understand the current situation has presented challenges to almost everyone in the country, and we are making ongoing changes to the way we operate so we can continue to support you during this difficult time. Our team have been kept informed on the best hygiene practices and we are enforcing strict social distancing protocols company wide.
Please be assured our team remain committed to providing you with great service, flexibility and most importantly our support. We are fortunate to be in a good stock position, so please do not hesitate to contact our sales or customer service team.
Of course if you need to chat about a project or any of our products, our website and service team are here to help.